Our Story
In 2012, while reading through hundreds of pages of the final ACA regulations Alicia thought to herself, "Safe harbors," WOW.  "Clients are not going to easily figure out these tracking rules on their own, and if they do, it will be super time consuming so we should build a tool that does it for them".  So, after a good night's sleep, she reached out to her friend Heather who had payroll and data background and asked if she would be interested in working together to build a system that used client's original source data and applied the ACA rules of choice.
Heather replied, "I'd love to, but all the big payroll and data companies will also do it at some point.  We must make sure what we build is easy to use and can be paired with any payroll vendor."  Heather then reached out to her favorite successful Data Base Administrator (DBA), Kendy and convinced her (yes, it took months back then as the ACA was always on the table of being overturned) to join the team to build out the rest of the tools being used still today.
Alicia and Heather started selling their ACA compliance solution in early 2013 with just the two partners and a part time assistant and reinvesting all income back into hiring an amazing staff to expand the depths of knowledge of the team.  In 2023, ETC is proud to say they support over 2,300 on going clients with some variation of ACA, HR, Benefits/ERISA Compliance, or Simple Project work.  By being well rounded in employment matters, it helps the ETC team figure out how to integrate the rules in a simple streamlined fashion.
The focus for ETC Companies is to use the ETC professionals' knowledge and the proprietary ETC systems to make compliance obligations easy on the client.  The goal is not to add extra "work" to the client's monthly to do list.  As the years continue to roll, more and more employer obligations continue to arise and the ETC Companies continues to build solutions or find partnerships to assist all clients.
Meet the Founders
A good old-fashioned Entrepreneur story about two women who saw a need and put their expertise to work.
Alicia J. Haff, Co-Founder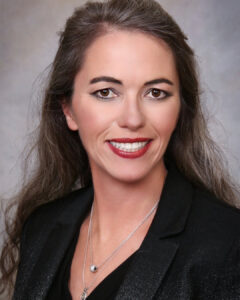 Alicia spent 16 years in the courtroom, litigating employment disputes, commercial matters and work-related injury claims. Alicia works diligently to always do what is best for her clients and believes that a solid HR plan will keep clients out of the courtroom. She also loves the law and found the original 700-page ACA document to be most fascinating.
Heather Garcia, Co-Founder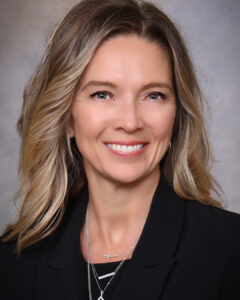 Heather spent her career in the Business Process Outsourcing industry with most notably ADP for years. Heather believes business efficiency and consistent HR rules are crucial to the success of any enterprise. She spent years exploring business risks with clients and strategizing best methods to reduce this risk with the most efficient and thorough solution available.
Get the Service you Deserve
Allow us to discuss your needs and build a customized Action plan. Call us now at (210) 323-7846, or click the button to make an appointment.